The kids and I took a
creativity quiz
the other day and the results were completely predictable. My artists were crowned
Hands On
and my "Box? What Box?" thinkers were deemed
Bright Sparks.
This comes to mind because today we painted.
"You can only paint on these rectangles of paper and you can only use blue and green. (I'm going through a color coordinating phase.) Other than that, you may paint any way you choose."

Charlie immediately got to work and slopped some paint on his paper. He was fascinated with the way the paint swirled through the water when he rinsed his brush.
John and Faith painted with exuberance and speed. They were more into the process than results and happily swirled and spattered.
Then they ran off to play chess leaving Lauren and Claire at the table. These two continued with their pencils and brushes for another hour.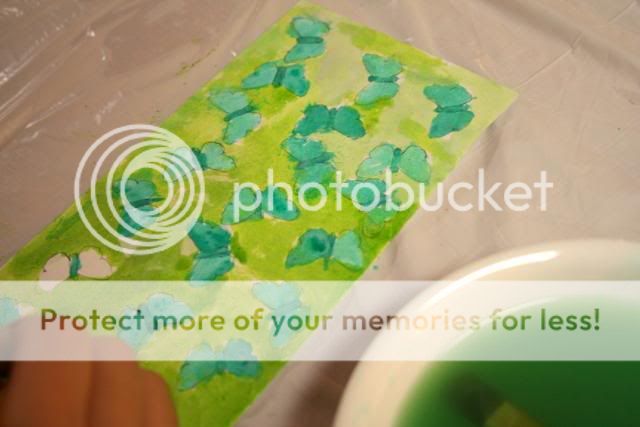 And the purpose of all this? That has to do with my results from the creativity test. As an Eyes Wide Open thinker I don't spontaneously generate fresh ideas like my Bright Sparks do and art doesn't flow from my finger tips like my Hands On kids but I know an good idea when I see one. These photos are the beginning of a new system that we are incorporating. Details to follow.